Mikhail Lermontov Wreck Tour - 3 Days Diving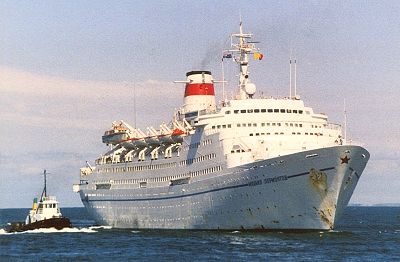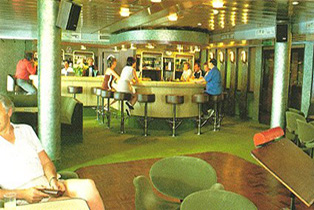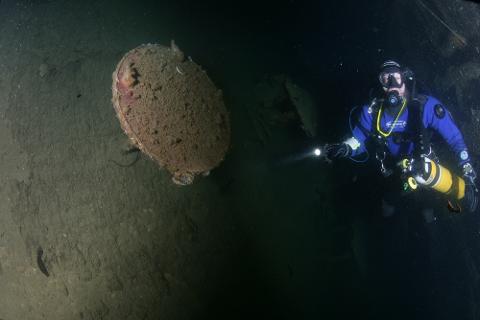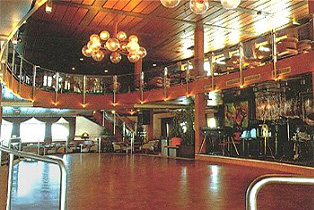 Duration: 3 Days (approx.)
Location: Warkworth, NZ
Product code: MikL
The
MS Mikhail Lermontov
was an ocean liner owned by the Soviet Union's Baltic Shipping Company, built in 1972 by V.E.B. Mathias-Thesen Werft, Wismar, East Germany. It was later converted into a cruise ship. On 16 February 1986 it struck rocks near Port Gore in the Marlborough Sounds, New Zealand, and sank, killing one crew member. With the loss of only one life, the USSR's most luxurious cruise liner became one of the largest and most accessible diving wrecks of the modern era.
The Mikhail Lermontov is in 37 meters of water which pushes the limits of recreational diving. Many of the upper parts of the wreck are in easy access to most levels of divers. This site is however an ideal dive for using Nitrox, lots of fun for advanced divers. Good buoyancy control is needed on this dive as many of the ships original furnishings are still present and easily disturbed. Meaning that the visibility is good but can become very poor very quickly. Because this ship is located in the Marlborough Sounds the conditions can be quite cold so a 7mm wet suit is a must, preferably a dry suit.

Full dive gear maybe hired throughout the duration of your trip. Courses are also available should you wish to advance your diver certification level.
The accommodation is in a modern batch with various specification of rooms. Amenities include washing and drying areas for dive gear, internet and plenty of good food! The location is stunning & set in the heart of the Marlborough Sounds providing beautiful walks along the beaches or steep hills.
The trip price does not include flights or ferry crossings, however transportation can be arranged to & from Blenheim or Picton.