MV Rena & Astrolabe Reef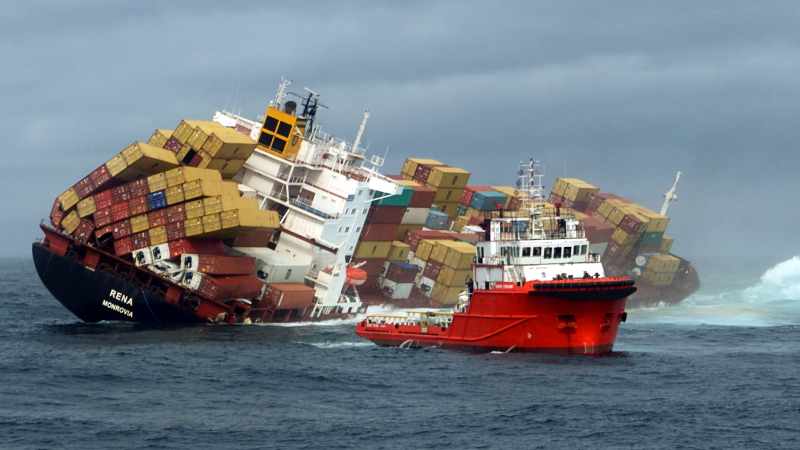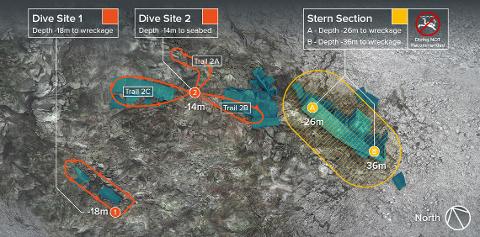 Duration: 6 Hours (approx.)
Location: Warkworth, NZ
Product code: Rena
It was described as the worst maritime environmental disaster in New Zealand, and one of the world's most complex clean-ups. Access to Astrolabe Reef / Otaiti has now been restored for vessels under 500 tonnes by the Bay of Plenty Harbour Master. This is after more than four and a half years of salvage and clean-up operations following the grounding of the
MV Rena
.
A lot of the old wreck has now gone and much of her has been re-colonised by shoals of fish and marine life. She is definitely a spectacular dive with plenty of swim through's and areas to explore but the Rena represents a difficult dive. This is a charter we offer to experienced divers with a minimum of advanced or deep specialty certifications. Depths drop very sharply to 40m+ and with the possibility of strong currents the Rena can be challenging.

Astrolabe Reef is near Motiti Island, off the Bay of Plenty coast in New Zealand. The reef, which breaks the water surface at low tide, is a renowned scuba diving spot that drops off to over 40 metres (121 ft) in different parts. The reef was named by Jules Dumont d'Urville after his ship Astrolabe, when it nearly ran aground there on 16 February 1827.
The reef itself is an excellent dive site both full of life and exciting to dive.
There is no shelter from the elements here and the journey can get extremely rough with only slight winds.
For further information on the dive site, please visit the website www.AstrolabeReef.co.nz where you can find detailed information about is location and planned routes.
Our charter includes 2 x tank dives with full gear hire. Due to the location of the wreck this is a seasonal dive only & divers must be certified to a minimum of advanced diver or hold a deep specialty certification.
Numbers are strictly limited so be quick to book.
Accommodation can be arranged if required.